Cuddle Ladle - Eye Massager + Applicator Wand
Works 5x better than Fingers*
Apply + Massage + Relax
Aid to Rejuvenate your Skin
Regular price

Sale price

₹ 300.00

Unit price

per
What makes it awesome?

Cuddle Ladle has different ends, the flat spoon end is to apply the product while the globe on the other side can be used to massage. Tiny (about the size of your little finger), efficient & swoon-worthy, she is a must have for under-eye massages at the end of a long day.
How to Apply..

Use the "Spoon" tip to scoop up as much product as you'd like to apply during your skincare regime.

Use the "Globe" end of the wand to massage your:

A) Eyes: Working from the inside corner, gently move the roller below your eyes and then across your eyelids. Repeat 3-5 times per eye.
B) Nose: Massage from the bridge of your nose around your nostril ridge. Repeat 3-5 times on each side for best results.
C) Cheeks: Starting from the bridge of your nose, massage towards the outside of your face along your cheekbones. Repeat 3-5 times on each side for best results.


When should Cuddle Ladle be used?
Every night, apply your moisturizer (serum, cream, etc.) to clean skin, then gently massage with Cuddle Ladle. 5–10 minutes daily is enough.
Share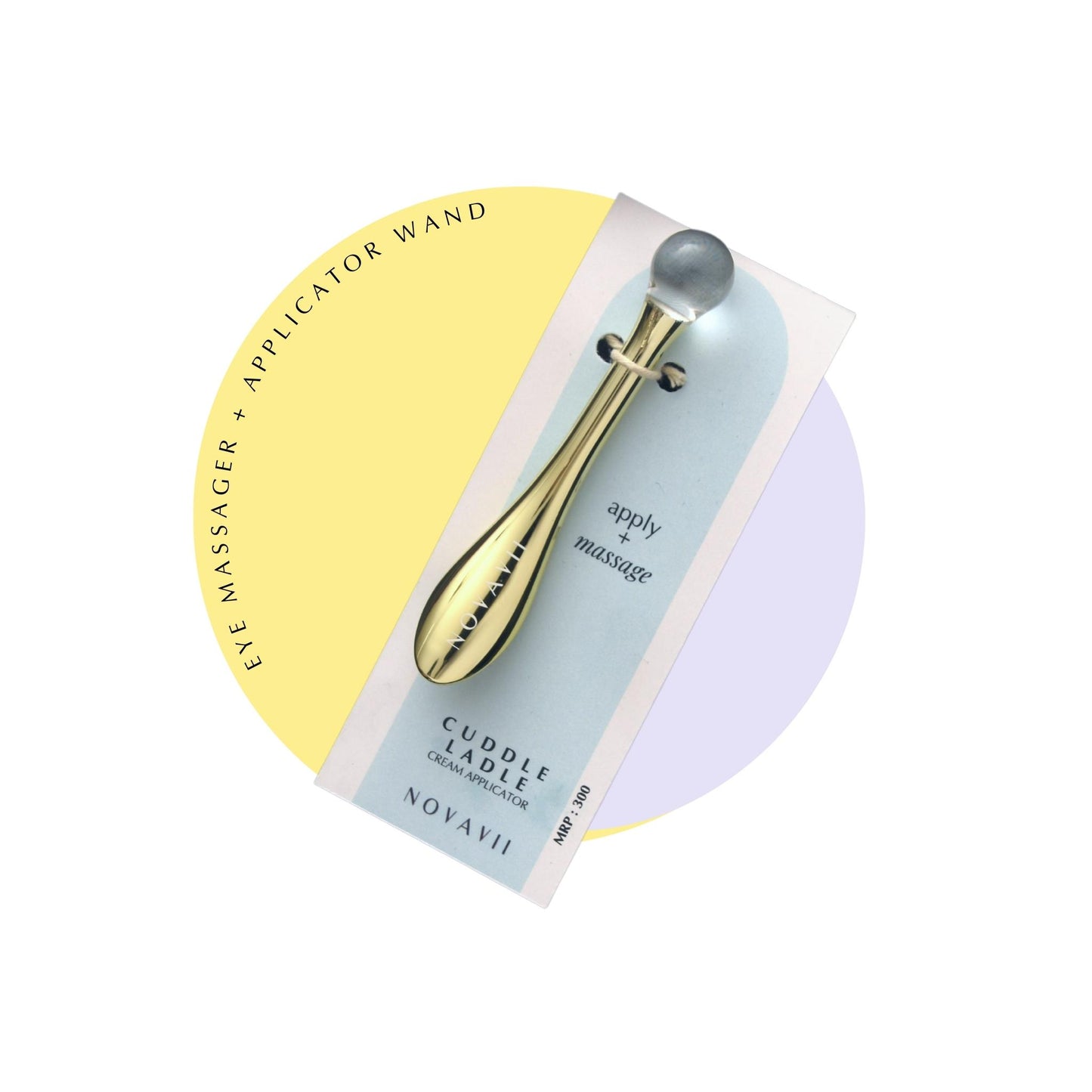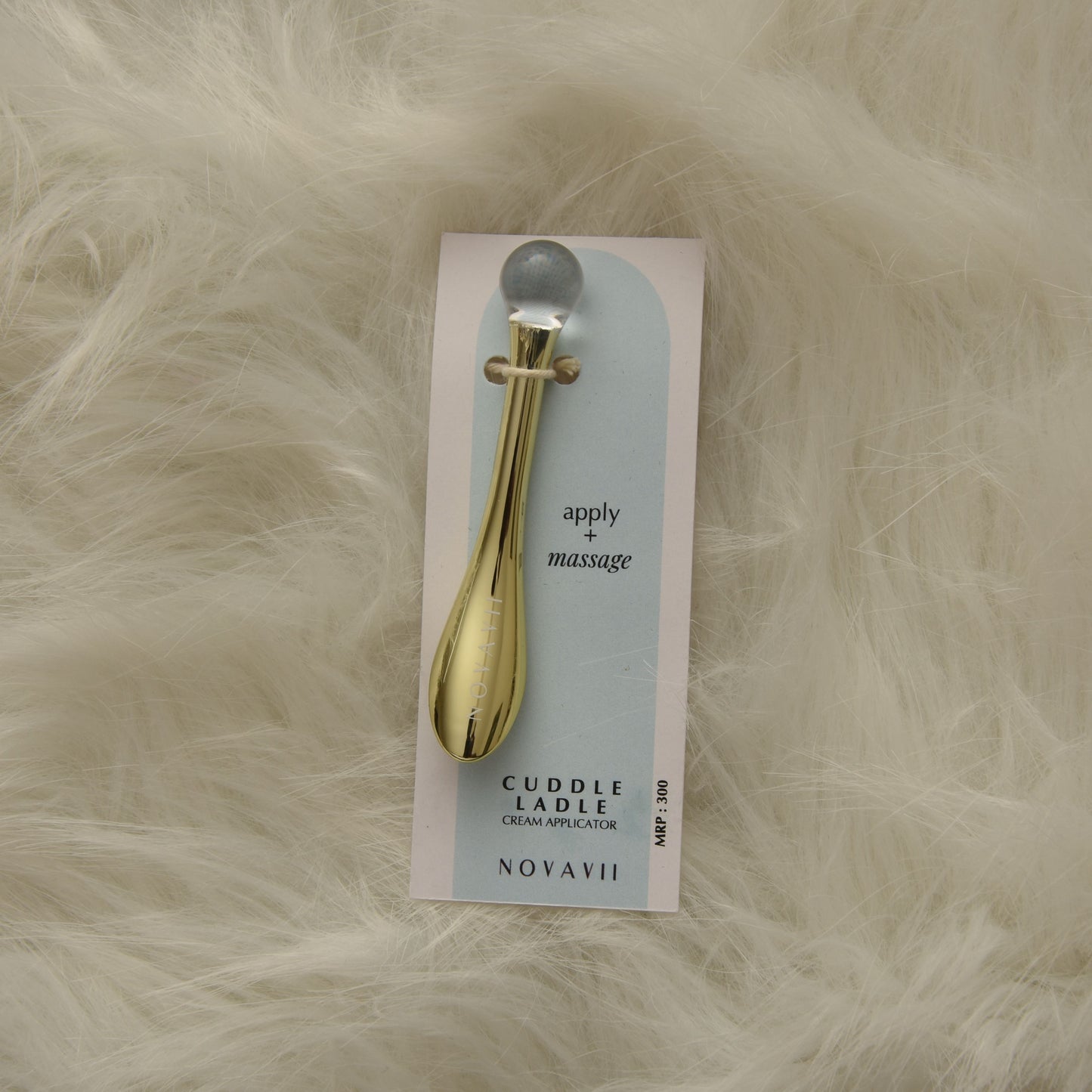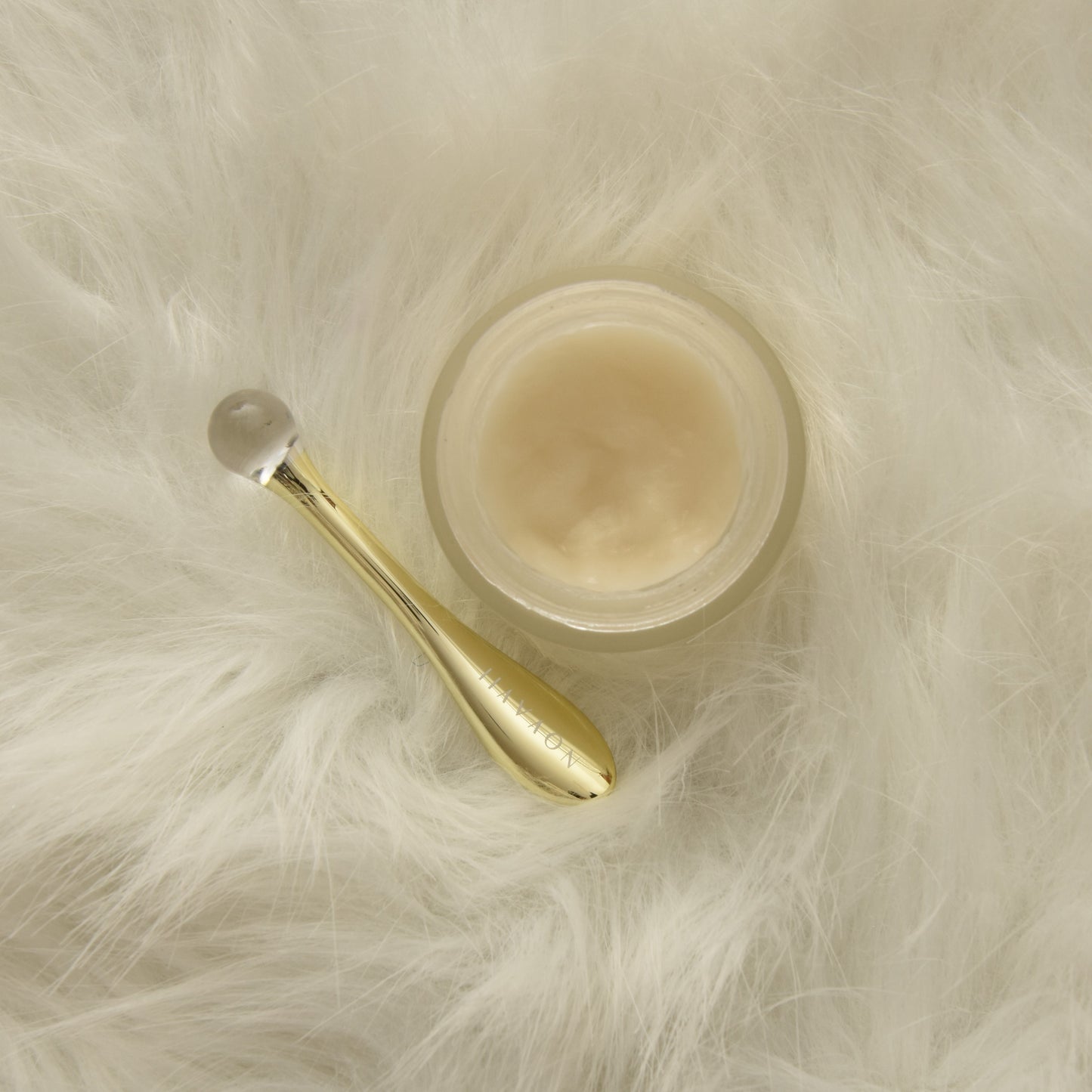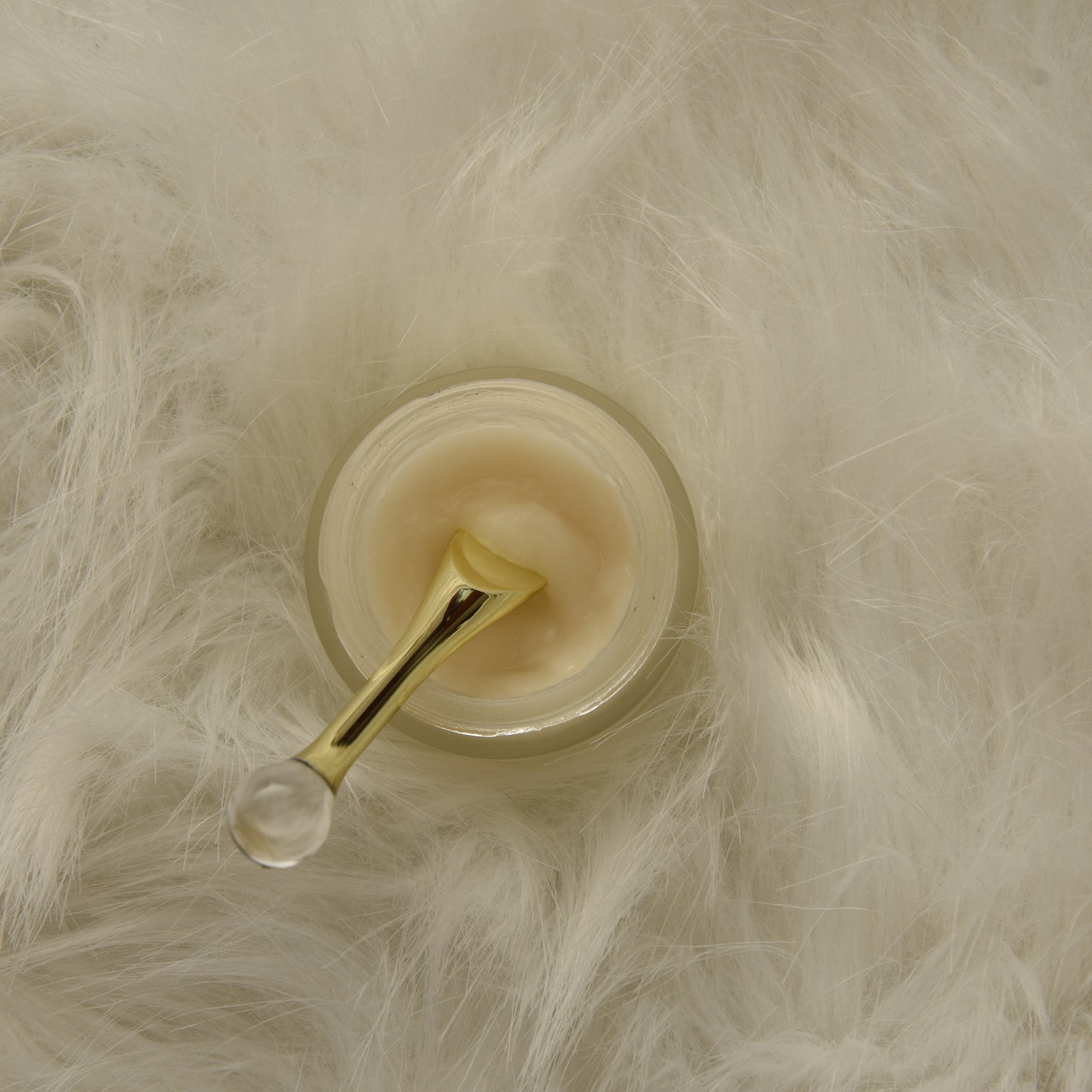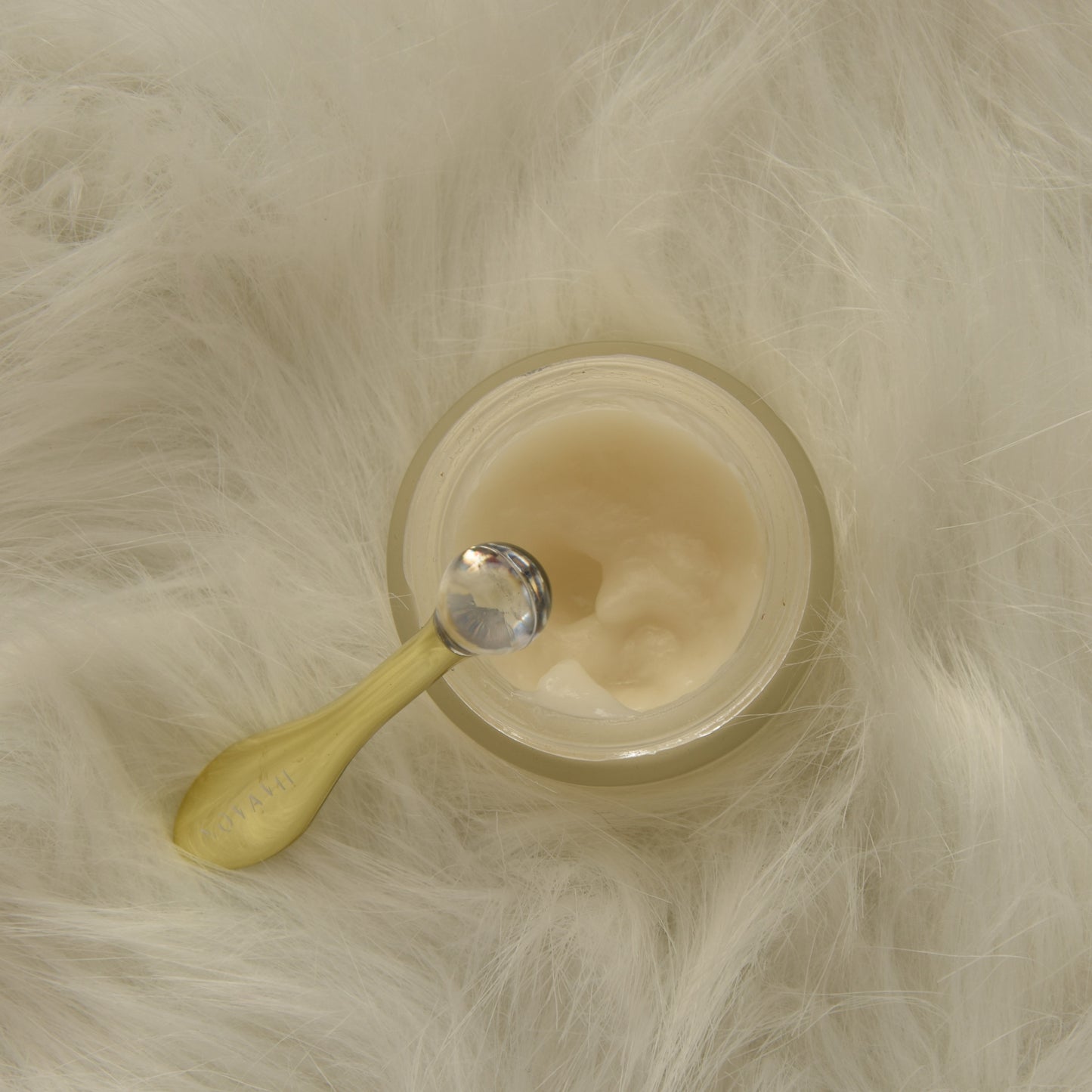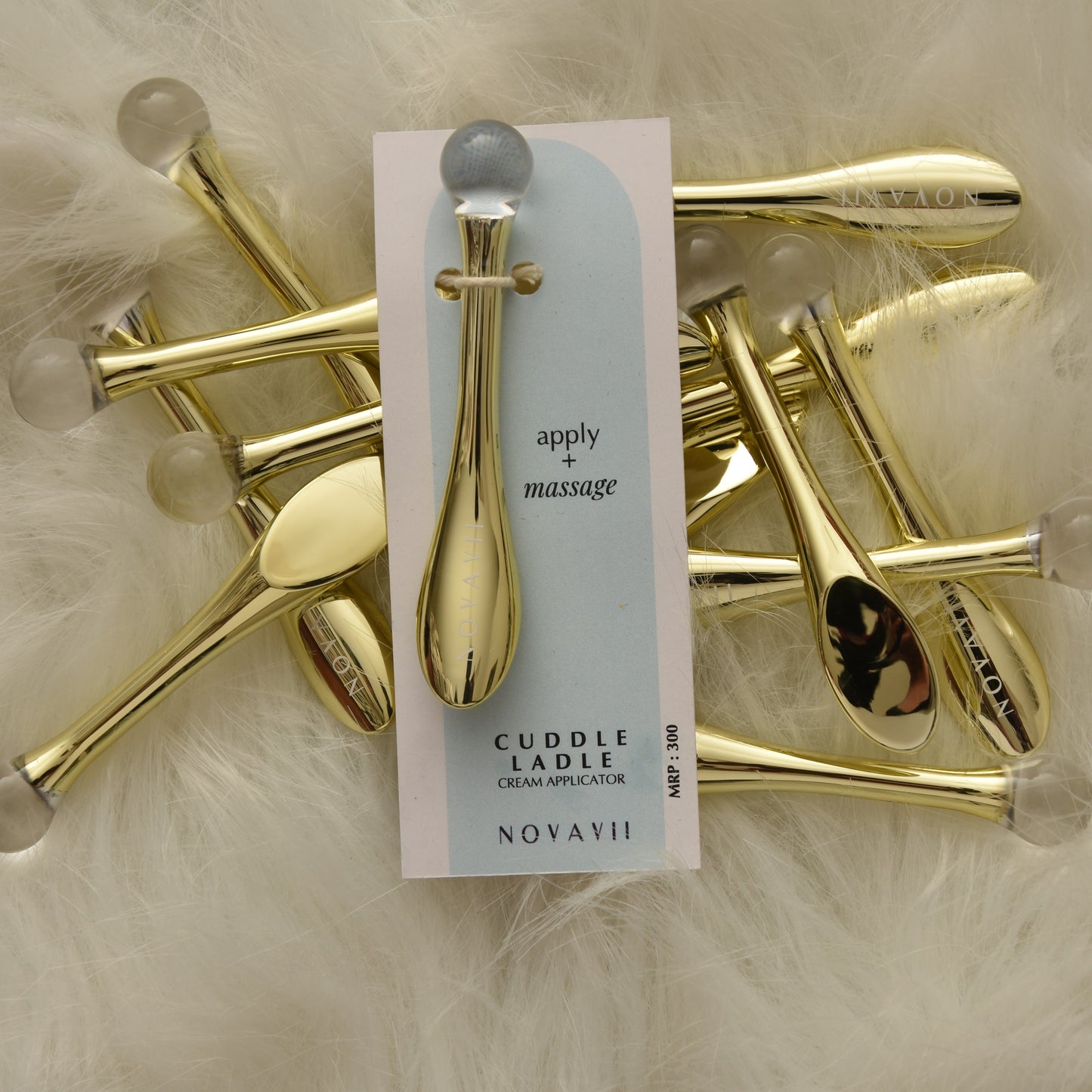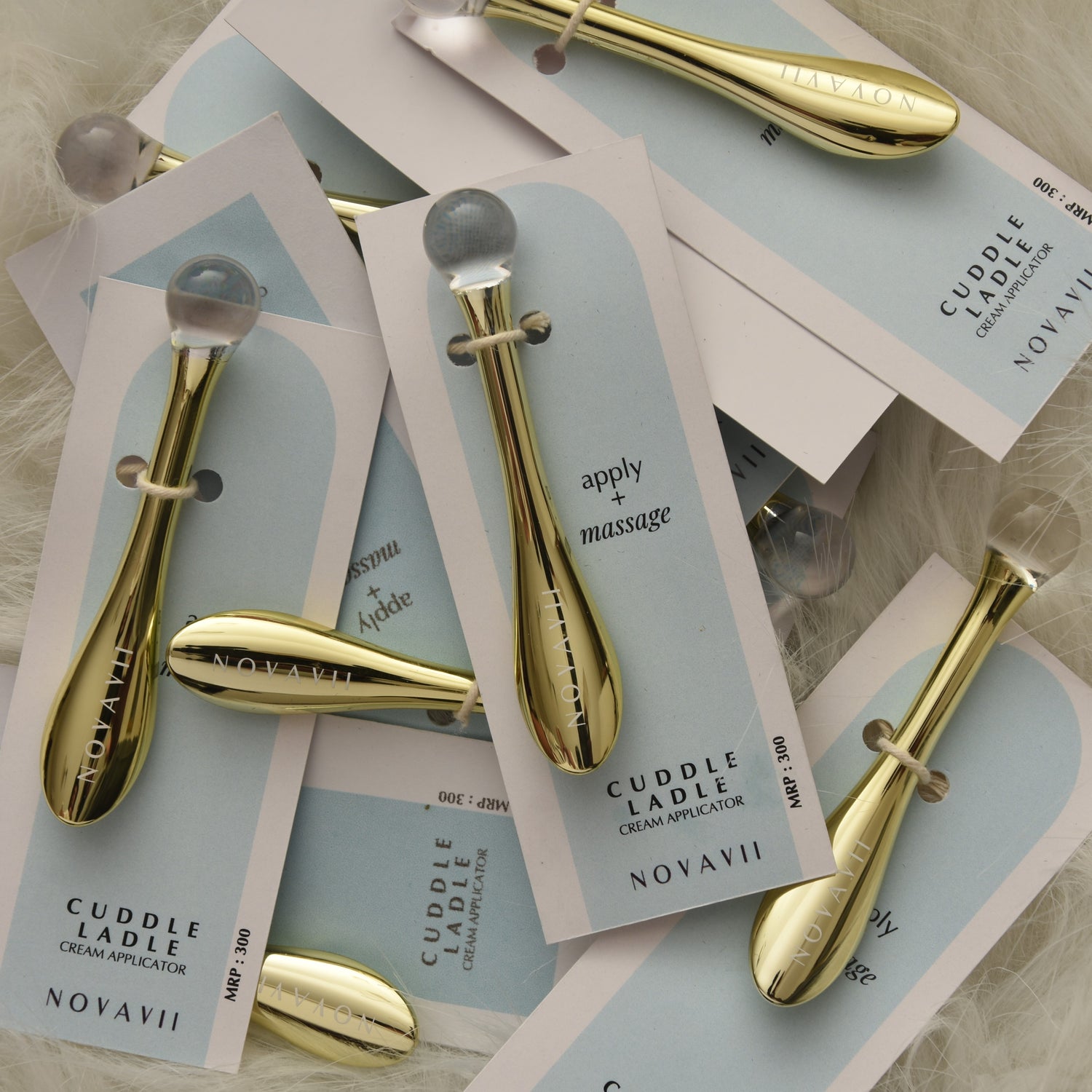 Ready to Level Up Your Night Routine?
Our 2-in-1 ladle is the skincare enthusiast's dream come true! It doubles up as a product applicator cum massager for creams and serums, specifically targeting the eye area, to accelerate skin absorption, blood circulation thereby relieving fatigue. Continuous usage can also help tighten the skin around your eyes.